Je to tady! Hugo nezahálel a vytvořil pro vás VENKOVNÍ ÚNIKOVÉ HRY! Můžete hrát kdykoliv, a to i v době, kdy je kvůli Covidu skoro všechno zavřené.
Venkovní hry vás provedou zákoutími, které možná neznáte 🙂 , užijete si bezva procházku, ale zároveň vás pohltí příběh plný úkolů a šifer, které plníte pomocí bezplatné mobilní aplikace Hunter Games (ke stažení v Google Play a AppStore). Hry se NErezervují. Herní kód zakoupíte online přes odkazy níže a hru spustíte až budete připravení – klidně hned 🙂 Vhodné jako dárek.
Doporučujeme tým 2-5 hráčů, cca 2-3h času, nabitý mobil, powerbanku a notýsek na poznámky.
TAJNÁ LÁSKA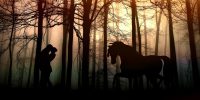 ÚNOS!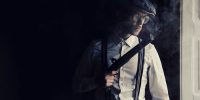 NA KOČKU A MYŠ